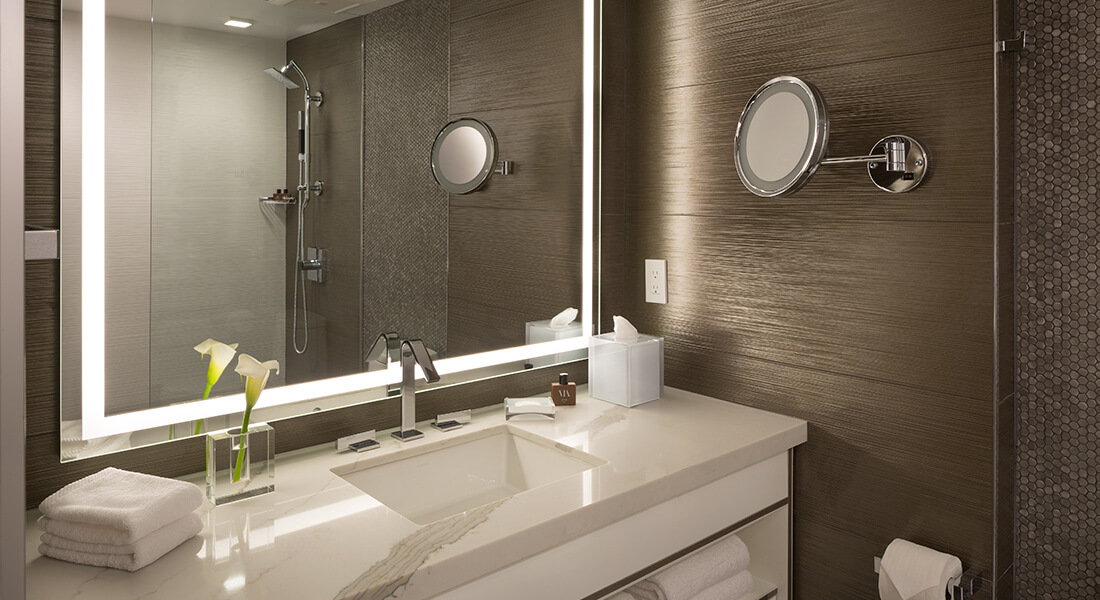 Cleaning Protocol
Cleaning protocols for Hotel VIA have become even more rigorous focusing on all areas large and small, public and private. Hotel staff receive regular product and equipment training by provider Starline Supply Company who specializes in cleaning and hygiene technologies and proper practices across sectors including health care, first responders and hospitality.
Hotel cleaning products are hospital grade neutral disinfectants that are on the CDC and EPA lists to disinfect against many of today's viruses, bacteria and fungi including coronavirus. Products have a light scent and will not cause airway inflammation if people are in close proximity.
Rooms have a detailed process to include all high touch surfaces and furniture to ensure the peace of mind and health of all guests.
All extraneous items have been removed from guest rooms and all service items have been replaced with single use versions.
Electrostatic misters are used throughout the day and throughout the property to disinfect both public areas as well as closets, carpets, window shades, etc. in each guest room.
Hand sanitizing stations are positioned throughout the property as well as individual sani-wipes for guests to access.
The property has been configured and signage posted to ensure proper social distancing.
Rooms will be serviced upon request. No one will enter a guest's room unless we are asked, with specific times when guest is not in the room, for housekeeping.
Welcome bags, including a mask, gloves and sani-wipes, are gifted to each guest.
Hotel VIA follows all CDC, CalOSHA, City of San Francisco and State of California public health guidelines and employ the strictest standards if there is conflict between these entities.