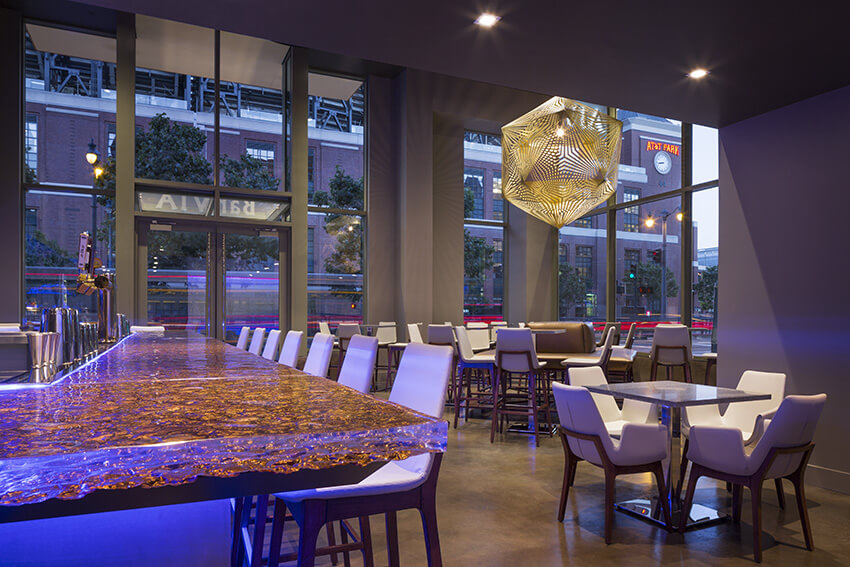 Bar VIA: A Modern Meeting Place where Travelers and Locals Collide
One of the best ways to explore a new city is to experience it through the eyes of a local. Travelers who crave a more authentic adventure probably spend a good amount of time visiting local watering holes and chatting up residents to find out where they spend their days. The Hotel VIA team is made-up of travelers just like that, so we conceived Bar VIA with that in mind.
When you think of a hotel bar you might imagine a mostly empty room occasionally playing host to a few business travelers knocking back a night cap before crawling up to bed or a mom and dad taking advantage of happy hour before they head out to explore the town with the fam. But an average hotel bar we are not. The Bar VIA experience caters to guests, locals and everyone in between.
Bar VIA sits right on King Street facing AT&T Park surrounded by floor-to-ceiling windows for an unobstructed view of the busy city life. Right from the very start we set out to create a chic yet comfortable space where locals and visitors alike could feel at home—a gathering place where everyone could mingle and relax no matter where they're from.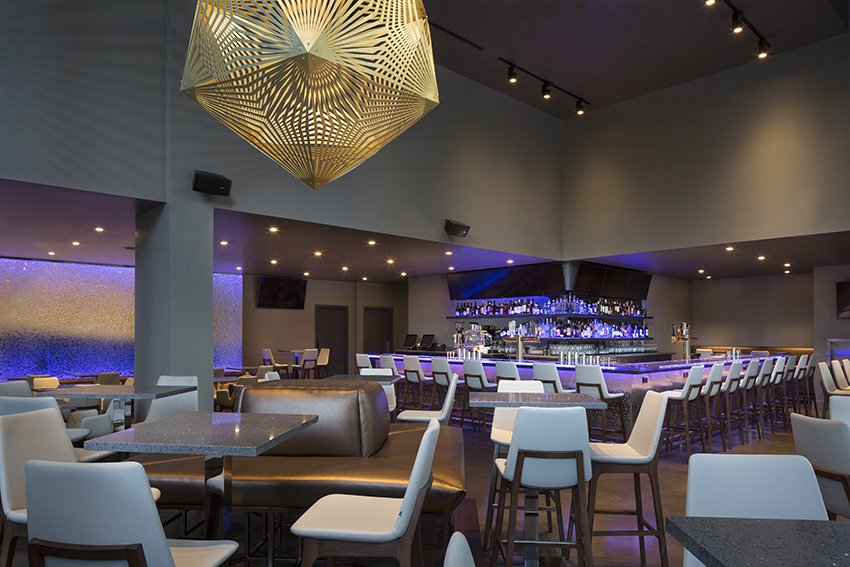 Every aspect of Bar VIA was influenced by its South Beach neighborhood. We feature a stadium inspired game day menu for Giants fans, creative small plates using fresh seasonal ingredients for foodies, and delicious handcrafted cocktails, boutique wines and hyperlocal, domestic and international beer selections for the Happy Hour lovers who get off work ready to unwind. When our out of town visitors sit down at Bar VIA we want them to feel what it's like to live and thrive here.
It's a rare treat to stay at a hotel where you don't have to leave to get a taste of local life, but we think we've pulled it off. So come stay at Hotel VIA and step into Bar VIA to enjoy a genuine taste of San Francisco life.
Posted July 27th, 2017
Back To Main