Fleet Week SF
Fleet Week 2016 just ended in San Francisco.  This weeklong event brings over a million visitors to San Francisco each year and showcases interactive demonstrations such as the Humanitarian Assistance Village and the Parade of Ships that dock at the Embarcadero and give visitors a chance to climb aboard and tour them.
Each year, Fleet Week is culminated with the main attraction…the Air Show.  These Air Shows feature highly acclaimed teams of jet pilots doing amazing aerobatics over the city.  And, as always, the highlight of the Air Show is the famous United States Navy Blue Angels.
The last few days of Fleet Week could also be called San Francisco Roof Top Party week.  For anyone with a balcony or any other type of roof top access, it's party time with all eyes skyward as the Blue Angels dazzle with their roaring engines and loops and swoops over the city and the bay.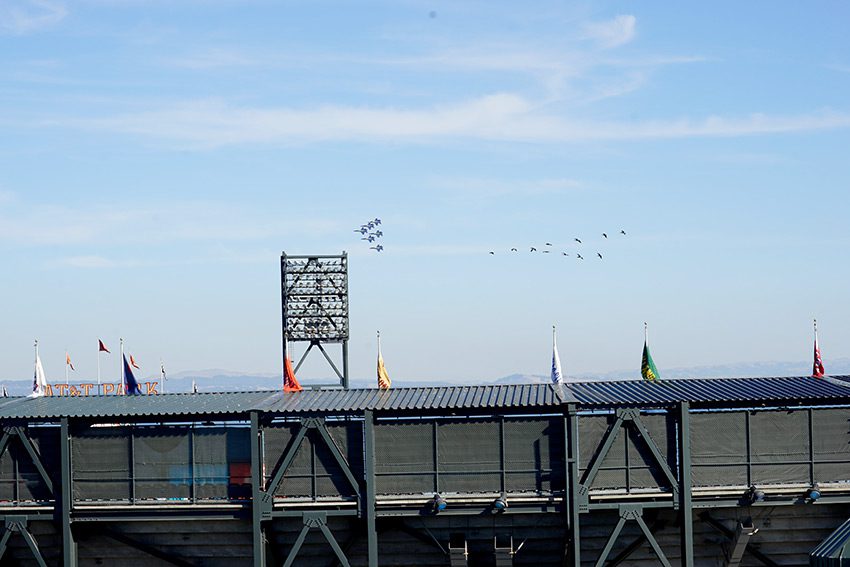 For Fleet Week 2017, you'll soon be able to reserve your space at Hotel VIA.  Hotel VIA's gorgeous roof top lounge will offer spectacular views of San Francisco, the Bay Bridge, the East Bay Hills, and, of course, AT&T Ballpark, home of the San Francisco Giants.   And with a location that is only a block from the waterfront, visitors will be able to read the writing on their planes as the Blue Angels do their daring maneuvers almost directly over one's head.
Continue to follow our progress.  In just a couple of months you'll be able to book your rooms at Hotel VIA for Fleet Week 2017.
Posted October 10th, 2016
Back To Main