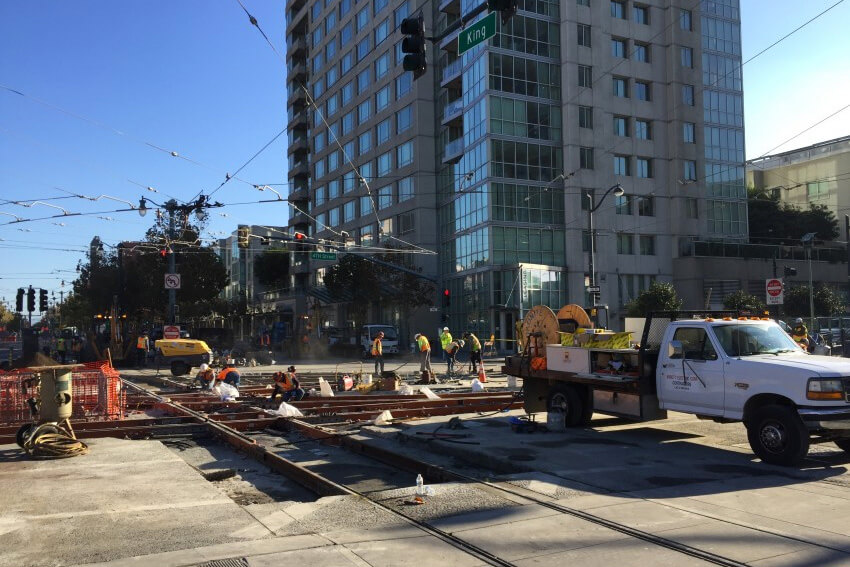 Gridlock in the City
With OracleWorld just having wrapped up at Moscone Convention Center and many other San Francisco venues last, week, one of the biggest of the city's headaches was on full display…traffic. Getting around the City, particularly in the SoMa and Financial Districts, as a rule, is a nightmare but during conferences such as this one it is as excruciating as pulling a tooth without Novocain.
Even without an Oracle-sized conference, there are many reasons for the maddening slow crawl that one experiences when navigating from the freeways north through the City. One only needs to tilt their head upward and start counting tower cranes (I lost count after 17) to get a sense of the physical growth taking place in SoMa right now. In addition to the construction related to offices/apartment highrises, the Transbay terminal project in the heart of the Financial District that is clogging up blocks of traffic while a major subway dig on 4th Street has disastrously impacted traffic down a major artery through the city until sometime in 2020. There are days when it can take up to an hour ty drive just a fw miles through the City.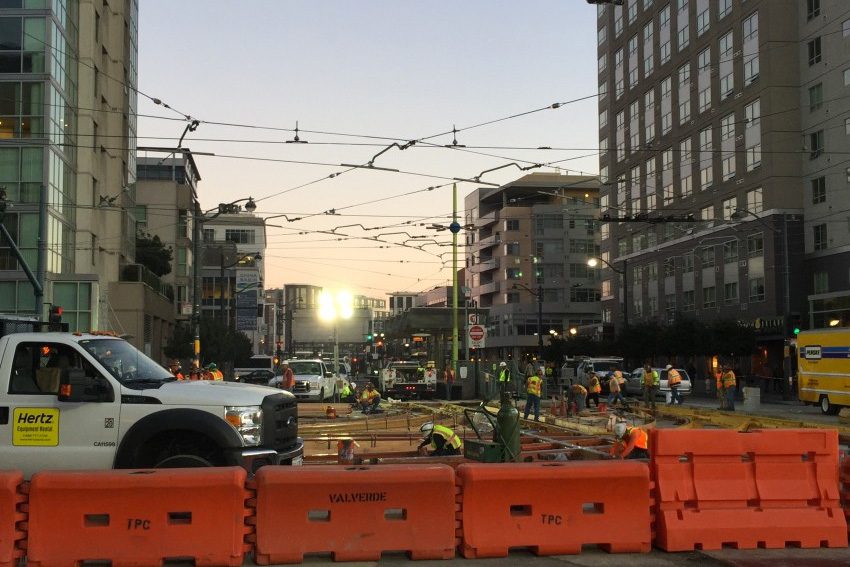 Conveniently for visitors to San Francisco, opening in the spring of 2016, Hotel VIA will offer the easiest solutions to all transit headaches. Located directly across the street from AT&T Ballpark, home of our beloved Giants, Highway 280 coming into San Francisco from Silicon Valley and the Peninsula as well as San Francisco International Airport, enters the City one block from Hotel VIA. No need to fight through block after block of city gridlock to reach your hotel if you are arriving by car. But, no need to have that car if you're coming to stay at Hotel VIA. Take Caltrain from the South Bay, Peninsula or SFO and it will bring you one block away from Hotel VIA. San Francisco muni lines stop at the front door of Hotel VIA and provides instant access to destinations throughout the City. Looking for a unique way to traverse the city? Water taxi's are available one block from Hotel VIA providing not only hassle-free transportation but also amazing views of the City skyline as you travel to your destination. If you're looking to explore the East Bay or Marin County there are plenty of Ferry's within blocks of Hotel VIA that will take you across the Bay with even more spectacular views. And, if you are a traditionalist like I am and just lie taking a nice (and quick) walk, Hotel VIA is a pleasant 10 minute walk to Moscone Convention Center, 15 minute walk to Union Square, 20 minute walk to the Financial District, across the street from the entrance to Mission Bay, one block from the Embarcadero Waterfront where you can take a beautiful a beautiful and leisurely walk along the famed piers of San Francisco. And of course, no need to pay for parking when you take in a Giants ballgame.
San Francisco has never been more accessible than it will be when you stay at Hotel VIA. We look forward to welcoming you in 2016.
Posted November 19th, 2015
Back To Main