7 Great Ways to Keep up Healthy Habits While Staying at Hotel VIA
Keeping up those healthy habits while you travel can be rough. All your routines get shaken up and you can't figure out when and where to fit in a good workout or a healthy meal. And if you travel often for work it can be especially difficult.
Lucky for our guests, staying at Hotel VIA makes keeping up those healthy habits a breeze. Check out these 7 fun ways to stay healthy while visiting VIA:
1. Start your day with a healthy breakfast in the City Room
We serve a full breakfast buffet with plenty of healthy options downstairs in our City Room from 6am to 10:30am every morning. And everyone knows that there is no better way to start your day off on the right foot than with a delicious and healthy breakfast.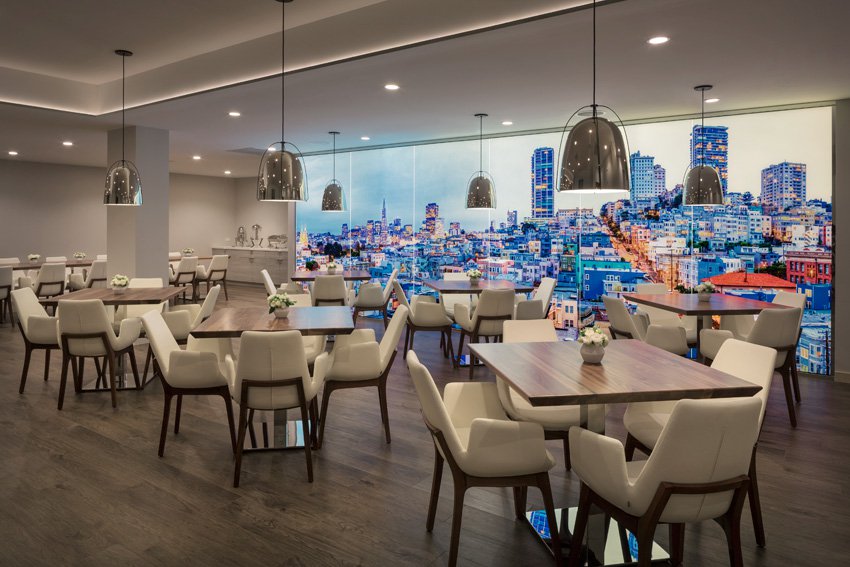 2. Take advantage of our walking city
There are a great deal of amazing things to see and do in San Francisco and many of those awesome sights are within walking distance of Hotel VIA. Take a stroll down The Embarcadero—one of the most beautiful walks in all of San Francisco—and see what you find at the Ferry Building. Walk to Union Square and do a little shopping because carrying some bags back with you will only enhance your workout. In town for a meeting at the Moscone Center? Walk there! Feel like feasting your eyes on some beautiful art? Mosey on over to the SF MOMA.  With so many places to walk, you might never need to use another mode of transportation.
3. Spend a day kayaking behind AT&T Park and beyond
You read that right, right behind the ballpark you'll find McCovey Cove. Just one block away at Pier 40, you can rent a kayak and spend the day exploring the San Francisco Bay starting at McCovey Cove. If it's a game day you might even get lucky enough to catch a home run ball.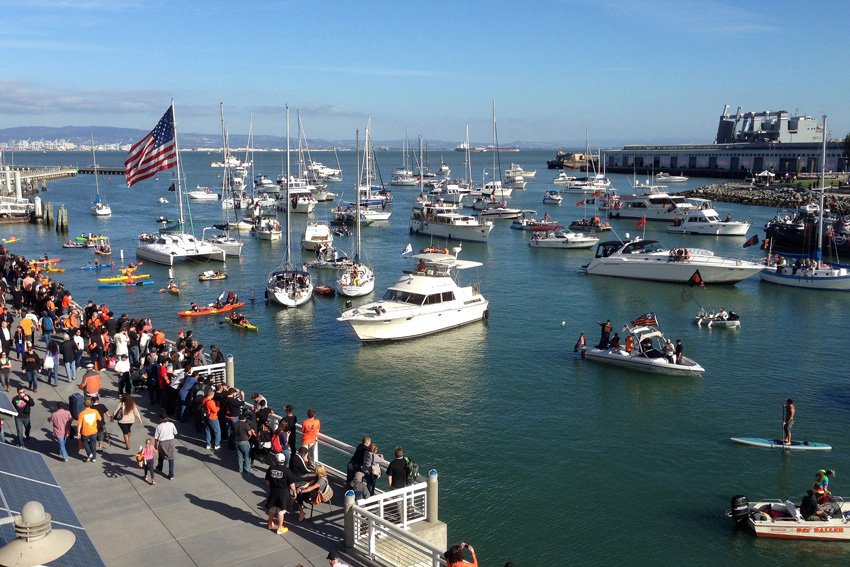 4. Fit in a work out any time in our 24 hour fitness center
Maybe you're more of a gym-goer who likes to get your workout checked off your list in one fell swoop; it's with you in mind that we decided to keep our fitness center open 24 hours. Whenever you have 30-60 minutes to spare, no matter what time of day, you can pop downstairs and get in a nice sweat session.
5. Rent a bike for the day
San Francisco is a bike-loving mecca. There are approximately one-gazillion places where you can rent a bike to explore the city.  Luckily, just one block away from Hotel VIA at Pier 40 you'll find The Bike Hut, one of the best places in the city to rent a bike. When it comes to biking in San Francisco, you have many options. Explore on your own, join a guided tour, go for an hour, spend a whole day… the biking world is your oyster.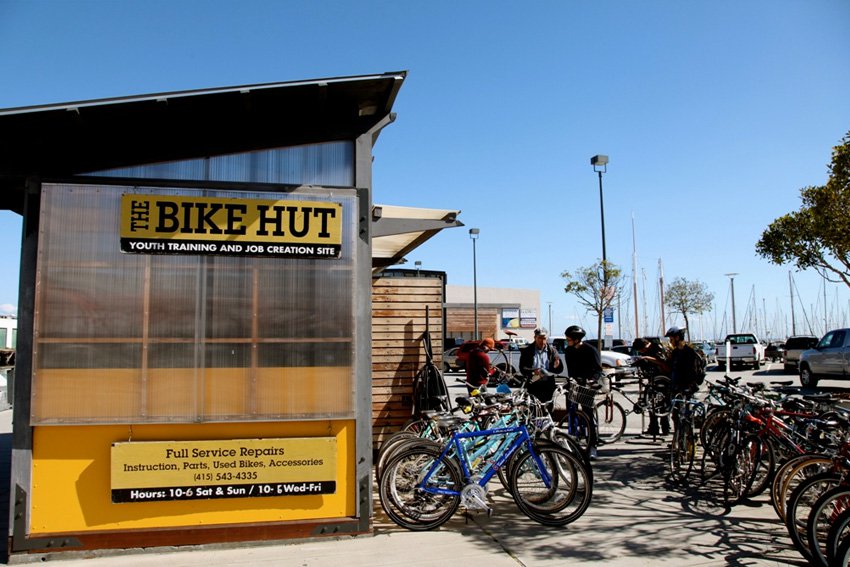 6. Join the runners along The Embarcadero
There's not a day that goes by when you don't see locals jogging along The Embarcadero. And why shouldn't they? It makes for a breathtaking trail. If running is your thing, join the locals and run until you've taken in as much beauty and fresh air as you possibly can. Added bonus, San Francisco rarely gets extremely hot so it's pretty much always running weather.
7. Take care of your mental health with a great view and a cocktail on Rooftop at VIA
Sure, getting in workouts and keeping up routines is important but let's be honest, giving yourself time to shut down and unwind is equally—if not more—important. That's where Rooftop at VIA comes in. Our guests have the freedom to relax, sip cocktails and take in the sites whenever they please. Get up early and watch the sunrise or time out your day so you can catch the sunset, either way you'll be giving your mind some much needed relaxation time.
We know that maintaining a healthy mind and body is of the utmost importance to most of you, but we also know that sometimes you just want to relax. So whether you're determined to keep counting those steps wherever you go or you're just giving yourself some time off, Hotel VIA is the perfect place to stay healthy whether you're traveling for business or taking that much-needed vacation!
Posted August 30th, 2017
Back To Main