Get Ready for Holiday Shopping
Just in time for your holiday shopping, Hotel VIA is offering our Top 5 favorite shopping destinations. Our list includes some areas that may be familiar as well as some that may be new. We've left off those that everyone knows of like Union Square and tried to hone in on the unique places where you can find locally made goods and artisans. Like all great shopping destinations, there must be a healthy mix of good food and drink and each of these recommendations include it all: great shopping, great eating and great drinking!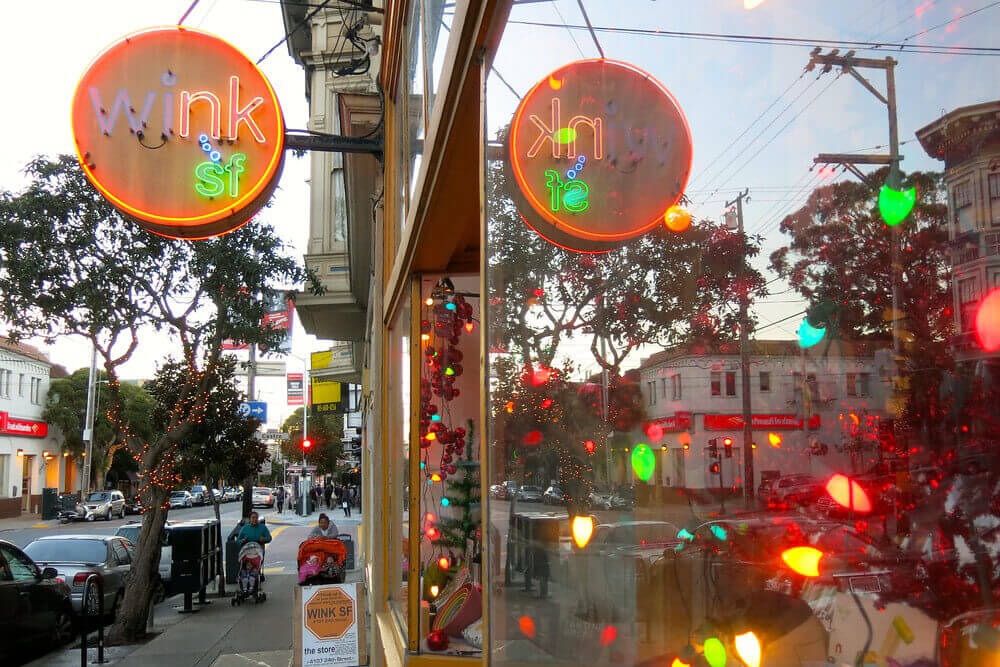 24th Street, Noe Valley
Noe Valley is a neighborhood of young families featuring quaint rows of Victorian and Edwardian homes and boasts some of the San Francisco's sunniest weather. Between Church Street and Castro Street, 24th Street is stocked with bakeries, cafes and fun and interesting shops. Shops like Just for Fun and Wink SF offer toys, gifts, home décor art supplies and a world of whimsy. At the 24th Street Cheese Company you can shop over 300 kinds of cheeses from around the world as well as wine and other fine food. There's also shoes, clothes and many other interesting offerings. We've done some of our best holiday shopping on 24th Street in Noe Valley.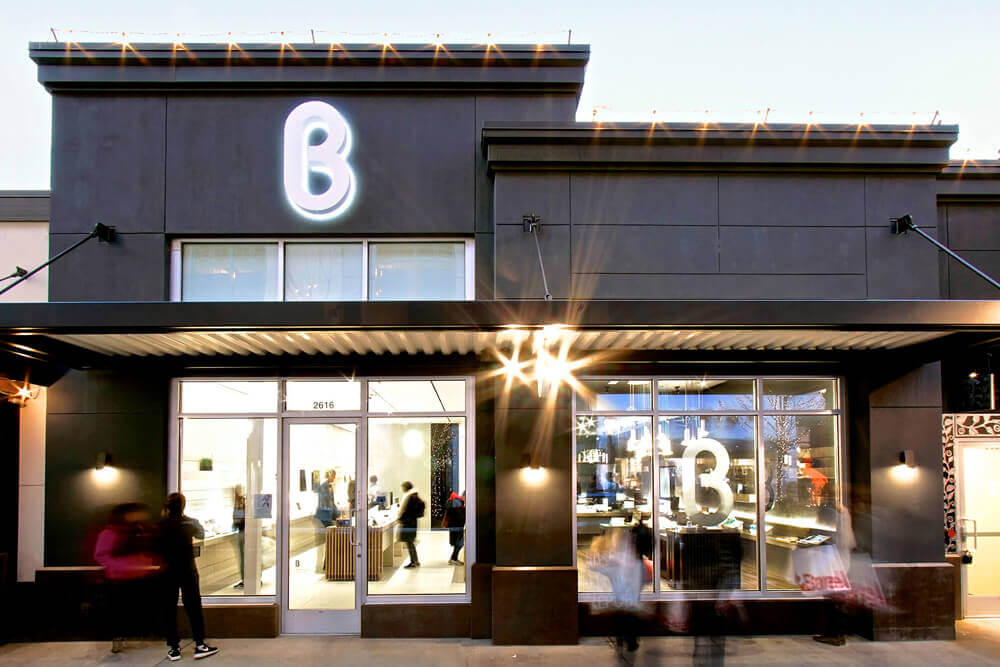 Hayes Valley
On Hayes Street between Franklin and Laguna you'll love the boutique experience. Hayes Valley is a cool, revitalized neighborhood teeming with upscale boutiques for designer fashions and home décor. Hayes Valley is also the home of B8ta, a new and exciting high tech retail experience. Hayes Valley is the destination for some of San Francisco's amazing restaurants. We love a Mano and Monsieur Benjamin, but you really can't go wrong wherever you decide to stop and indulge. And if you're looking for a special little gift, visit Chantal Guillon Macarons. The macarons are not just good to eat, they are beautiful to look at.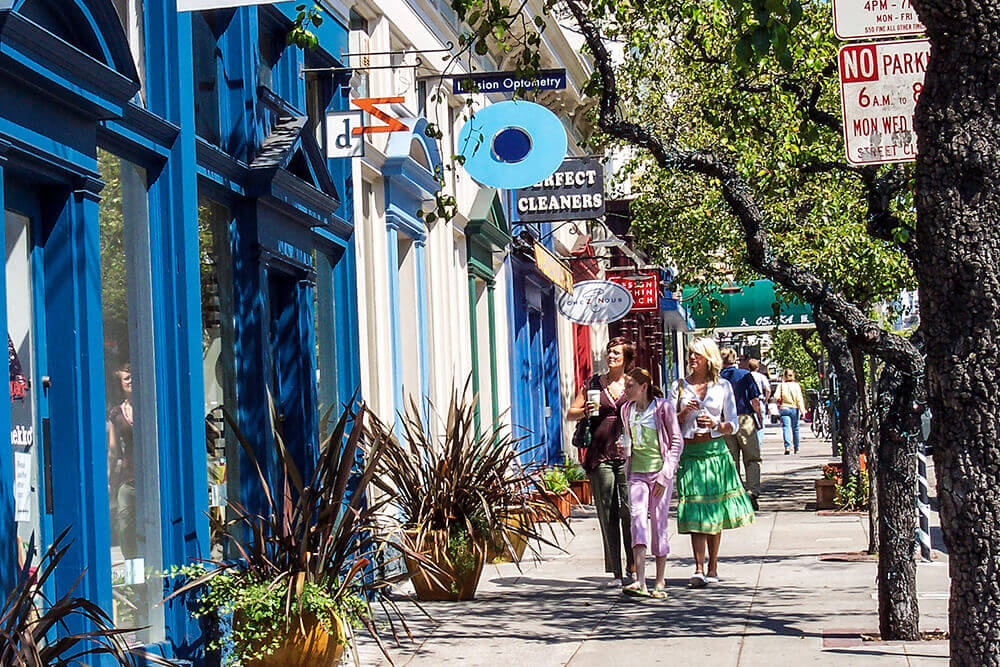 Fillmore Street
You'll need your walking shoes to cover all that Fillmore Street has to offer. Fillmore Street offers stylish yet practical and unique shops along with basic services. You'll definitely be shopping with the locals when you visit Fillmore Street. Several vintage clothing shops and upscale thrift shops offer bargain-hunting opportunities. Or you can go upscale boutique or shop for antiques instead. It's fun to walk and browse along Fillmore Street but you will eventually be pulled into shopping by something that catches your interest. You'll find plenty of places to eat on Fillmore with cuisines from around the world. You might choose one of the more famous Michelin-starred restaurants like State Bird Provisions, SPQR or The Progress, or try La Mediterranee for a delightful treat of Mediterranean cuisine. You'll have it all on Fillmore Street.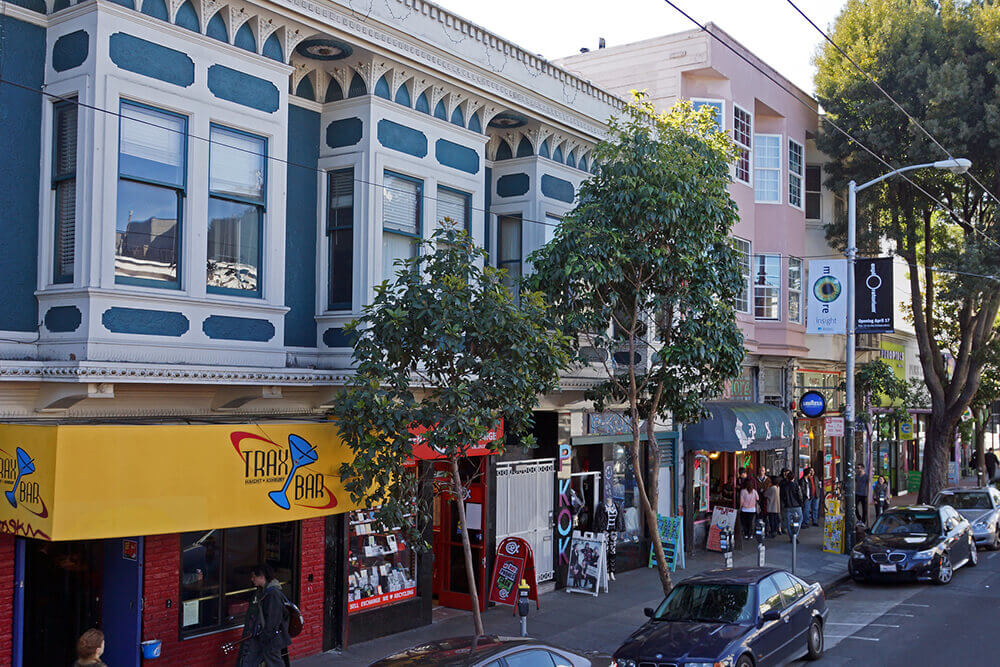 Haight Street
Can you shop in San Francisco and ignore the historic hippie experience of Haight-Ashbury? You can, but you'll be missing out on a real San Francisco retro experience. Surrounded by the birthplace of hippie counterculture of the 1960's, this is the place to find tie-dye, handmade jewelry, retro fashion, funky, hip and cool thrift shops and music shops. Upper Haight Street is a hodgepodge of vintage clothing boutiques, record shops, bookstores, dive bars and casual, eclectic restaurants. Try Cha Cha Cha. After a day of shopping you can't go wrong with pitchers of sangria and margaritas.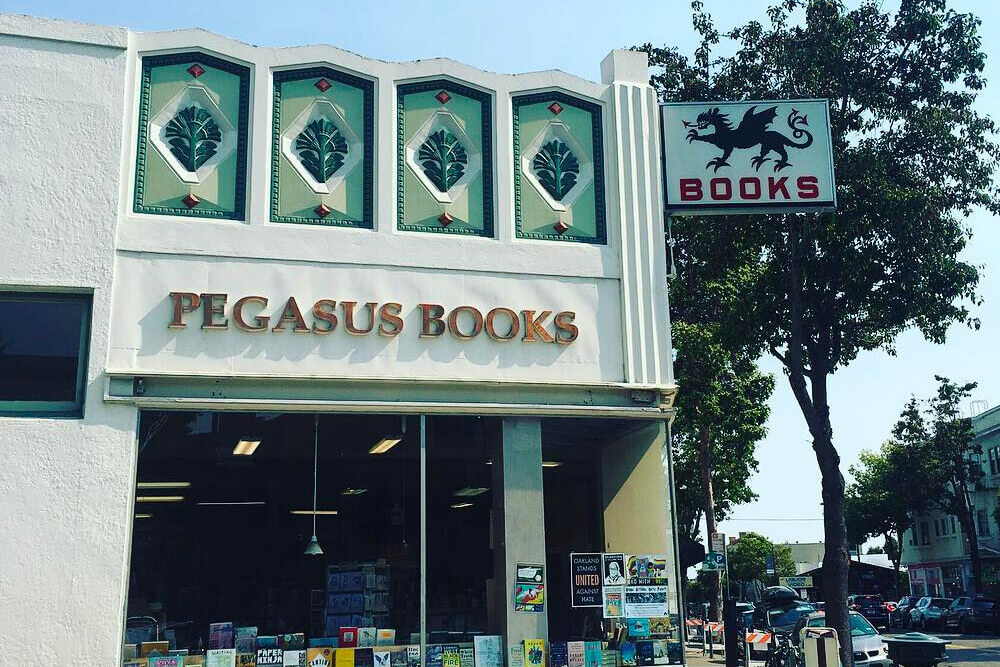 Rock Ridge, Oakland/Berkeley
OK, so we're going to send you over the bridge (or under the Bay if you prefer BART), but it's definitely worth it. Stretching along almost 14 blocks of College Avenue from Oakland into Berkley is the Rock Ridge shopping district and here you can complete your holiday shopping list from top to bottom. There are shops for children and adults. There are amazing book stores. There are shops with home décor, shops with all kinds of clothing and even several antique shops. The shops are locally owned, one-of-a-kind and have very creative merchandise. Along this stretch of College Avenue are so many wonderful cafes, restaurants and bars. We must mention Café Rustica as one of our very favorites. And if you love pizza, Zachary's is a must.
These are our Top 5 recommendations but there's one last honorable mention. Chinatown has a lot of stuff to sift through, but buried in all of that stuff are some real inexpensive treasures.
Posted November 1st, 2019
Back To Main