It's Going to be A Great Second Half
2023 is now half way over. Can we believe it?! Summer has just begun and we're all thinking about vacations, the beach and all the other summer stuff. We're enjoying the longer days and hoping that everything moves in slow motion so that we can enjoy our summertime.
As we're living our best summer lives, however, it's not too soon to start thinking ahead to the second half of 2023 because things are happening that we don't want to miss. Have you checked out the concert schedules for Oracle Park and the Chase Center. A literal Rock and Roll Hall of Fame is about to roll into San Francisco and, while it seems months away, if you don't book tickets and hotel now it will be too late.
The Chase Center is bringing in Hip Hop icons, rock and roll history, comedy and the Cirque du Soleil. Yes, not kidding. Bryan Adams and Joan Jett and the Blackhearts for rock fans. Hip Hop icons LL Cool J with a cast that includes Ice T, the Roots and more. Before that classic show, one of the most popular Hip Hop artists of our time, Drake comes into town. And the hits just keep on coming: Lionel Richie with Earth Wind and Fire; Madonna, John Mayer, Queen and Adam Lambert, Bruce Springsteen, Aerosmith just to name a few of the many amazing concerts coming to the Chase Center. And it's not just music…Seinfeld! Yes, Jerry Seinfeld and Jim Gaffigan are coming to town.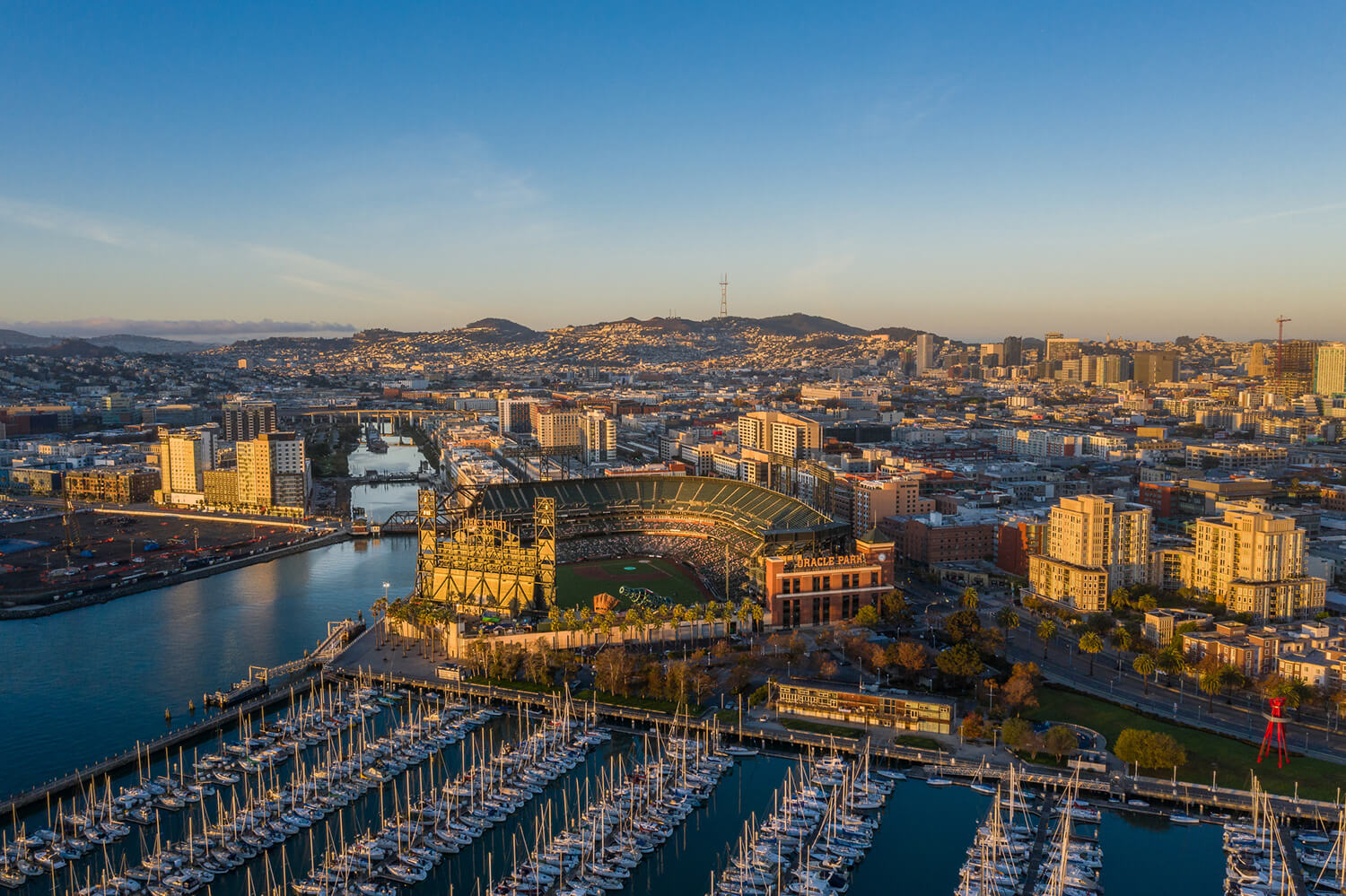 And it's not all happening at the Chase Center. Oracle Park has 3 days of the Dead and Company and Kpop sensation BlackPink.
While we're all enjoying the moment of our Summer of '23, better look ahead before it's too late. Oracle Park is across the street from Hotel VIA and the Chase Center is a 15 minute safe and clean walk from Hotel VIA. Better get your tickets and book your room for the shows of your choice before both are gone.
Oh, and speaking of the second half…are you paying attention to our streaking Giants. We're almost at the halfway point of the baseball season and the second half can easily find our team leading the NL West and headed to the playoffs.
Hotel VIA…at the intersection of sports, entertainment and technology. Book your room now.
Posted July 6th, 2023
Back To Main