Day-Tripping When Visiting San Francisco
It's absolutely true that on any visit to San Francisco, you'll never see and taste everything that the City has to offer. However, there are some day trips within a short distance of the city of San Francisco that make taking one day out of the City quite worthwhile. The Bay Area is remarkable and has a wide variety of history, landscapes, and activities in all directions. Best of all, it's a very compact area so it's easy to have a fabulous experience and never stray far from San Francisco. There are many day trips that everyone who visits San Francisco thinks about. Napa and Sonoma wine countries and Muir Woods to name a couple. But we're offering our Top 5 day trips that, perhaps, you didn't think about.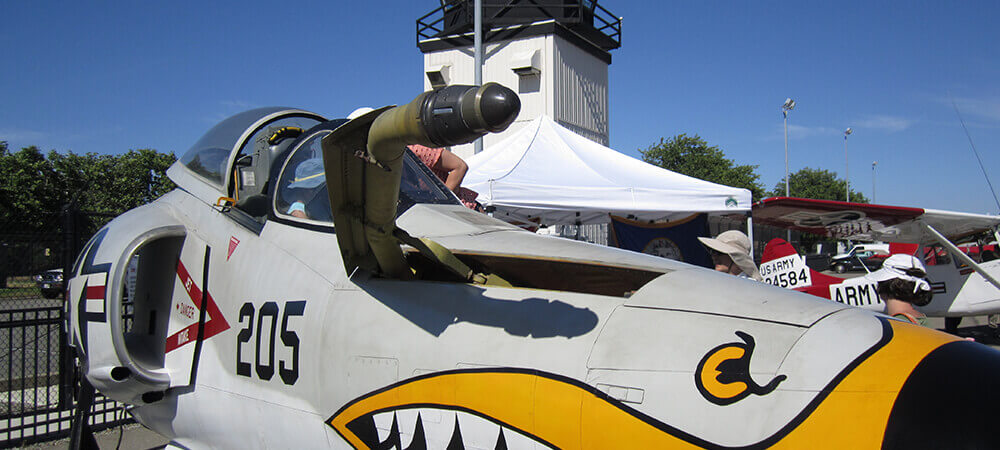 Alameda/Oakland
From the Rooftop at VIA one may look across the Bay Bridge and wonder what's on that side of the Bay. There's lots to see and experience on the East side of the Bridge and we'd recommend a couple visits that will make for a very enjoyable day. Alameda Island is an island in the San Francisco Bay adjacent to the city of Oakland. The island was home to the Alameda Naval Air Station which is now a defunct naval air station and home to the USS Hornet Museum, a must-see aircraft carrier. The Island has many beautiful Victorian homes built in the late 1800 and there are several miles of beaches along the south side. But what we recommend is a visit to Spirits Alley. Taste vodka and gin at the St. George Distillery. Go next door to Hangar 1 and do some vodka tasting there. Then walk along to wineries, breweries and good food. All of these are housed in former hangars and military buildings so you park once and visit them all. And what makes this even better…the views from this side of the Island, looking back at San Francisco, are spectacular. After enjoying the spirits of Alameda, tunnel under the Bay or cross one of the small bridges back to Oakland and finish your day at Jack London Square. The Square is named for novelist Jack London who was raised in Oakland and spent much of his childhood in the Jack London Square neighborhood. Situated on the Oakland's waterfront, the area offers gorgeous views of San Francisco as well as great food and beverage options, shopping, kayak rentals and many great events. Jack London Square is the perfect spot to have a bite to eat, enjoy a glass of wine and watch a beautiful sundown over the San Francisco Bay. And when you're at the end of the day, the Bay Bridge entrance is just a short drive away so you'll be on your way back to San Francisco within minutes.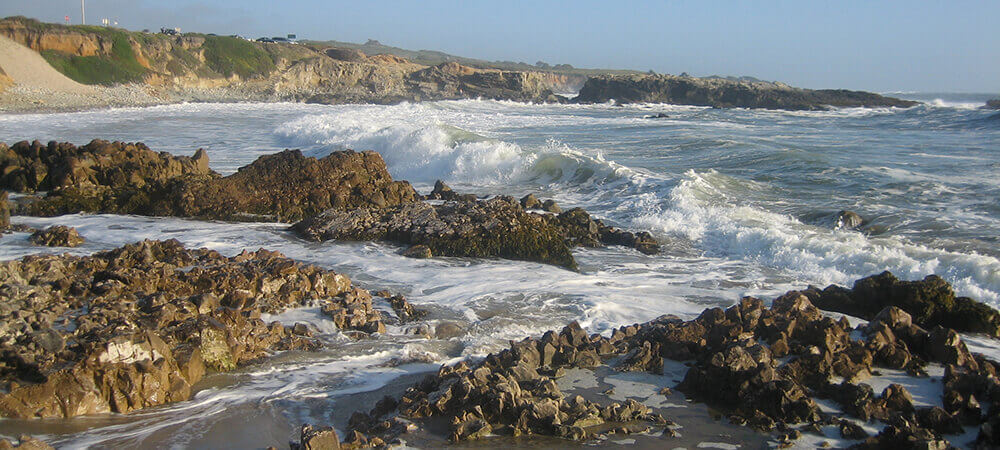 Highway 1
Northern California doesn't have the long, warm beaches of Southern California but it has some of the most spectacular Coastline in the world. From San Francisco, you can take Highway 1 either north or south and, in a day's trip, experience breathtaking coastal scenery. Either direction is stunning so let's start with South to Santa Cruz. Don't be in a hurry. Let those speedy drivers pass you. You'll want to take in as much of the beautiful scenery as possible. From the ocean cliffs in the Pacifica area, the landscape becomes farmland to the sea as you reach Half Moon Bay. It's hard to choose a first stop, but Sam's Chowder house, in Princeton just before Half Mood Bay, is an institution and has some of the best clam chowder in the Bay Area. And while you can't beat the lobster rolls of the East Coast, Sam's is right up there. With windows on the ocean and a serene beach below, this is the perfect lunch stop on Highway 1 south. Half Moon Bay is a beautiful beach community but caution…it is also the home of the annual pumpkin festival and if you happen to be driving through while that festival is going on, prepare for major traffic jams. If you haven't stopped at Sam's or in Half Moon Bay, continue down to Pescadero, have lunch at Duarte's tavern or go to the country store and have them pack you a lunch to go. Take your lunch and enjoy the serenity of Pescadero State Beach. Finally, head down to Santa Cruz and go directly to the Santa Cruz Beach Boardwalk. The Boardwalk is an amusement park that runs a mile along the sandy Santa Cruz beach. It's recognized as one of the best seaside park in the world with its great rides, remarkable history, spectacular beach setting and friendly attitude. Best of all, admission is free and ride tickets are affordable! When it's time to head back to the City, take the freeway. While Highway 1 offered great scenery, it's a slow way to Santa Cruz. The freeway from Santa Cruz back to the city will get you there much faster at the end of the day.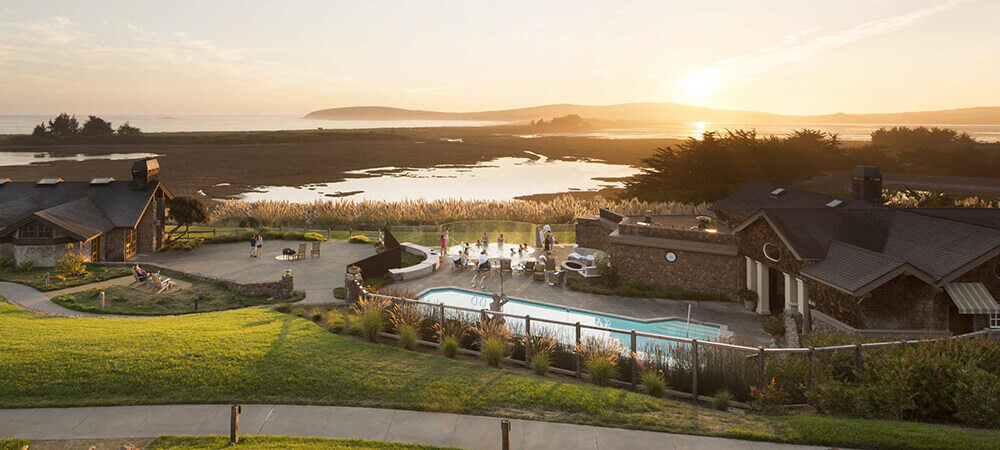 Wine Tasting in The Santa Cruz Mountains
Another delightful day trip to the South Bay is exploring the wineries of the Santa Cruz Mountains. While nearly everyone is aware California's Napa and Sonoma wine countries, California has over 100 American Viticulture Areas (AVA.) In 1981, the Santa Cruz Mountains Appellation was the first AVA to be defined by a mountainous region. The region's trademark fog line wraps around the entire range from the Pacific west coast, encompassing the highest vineyards on the ridge top at 2700' elevation. The vineyards and wineries and the wines they produce reflect this unique coastal mountain terrain and its proximity to the Pacific Ocean. First stop we recommend is the Ridge Winery, nestled high up in the norther reaches of the Santa Cruz Mountains. The narrow, winding road to reach the winery is worth it for the wine and the spectacular views. Bring a picnic lunch and after tasting their fabulous wines, choose your favorite and head to the picnic tables with sweeping views of the San Francisco Bay and Silicon Valley. On a clear day you'll see all the way to San Francisco. After lunch, wind your way through the broad region defined by diverse microclimates. The region is warmed on the inland side by high daily temperatures and low wind creating excellent conditions for Zinfandel, Cabernet and Merlot. It's cooled on the coastal side and ridge tops by ocean breezes and fog where varietals such as Pinot Noir and Chardonnay dominate. Within the area are some 60+ wineries and over 200 small vineyards so enjoy the gorgeous mountain drive and explore this historic California wine country.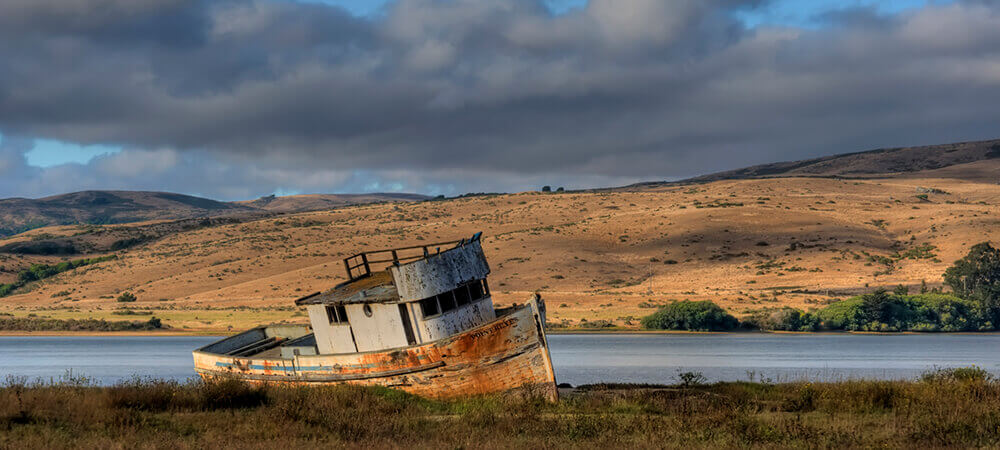 Point Reyes for Water Falls and Oyster Tasting
For a day of spectacular scenery and food, we recommend a day trip to Point Reyes. Only 30 miles from San Francisco, you'll feel a million miles removed from city life. There are close to 150 miles of trails for hiking and opportunities for sea kayaking the shores of Tomales Bay and the coast. The landscape is stunning whether you head to the famous Point Reyes Lighthouse or hike out to the headlands. A must see is the Alamere Falls, a rare waterfall that flows directly into the ocean. The falls tumble over fragile shale cliffs and consist of three separate cascades. While still enjoying the landscape you can engage your taste buds with oysters. Fresh from the Tomales Bay, oysters are the thing to do around Point Reyes. You can have them raw, you can get them BBQ'd, you can add hot sauce, lemon, cocktail sauce. Any way you'd like to experience oysters, Point Reyes is the place to do it. You can hit all the hot spots on your own or you can book an oyster experience tour. There is no pretense when you're tasting oysters in Point Reyes so you're free to enjoy as you wish. The great thing is, the stunning landscape doesn't quit, so wherever you go for oysters, you'll be loving them in a gorgeous environment. While we're recommending Point Reyes for the hikes and oysters, we should also recommend a stop at the Point Reyes Farmstead Cheese Company. The artisan cheeses are made by hand on the dairy farm in Point Reyes. If you're a cheese lover, you should not leave Point Reyes without a visit here.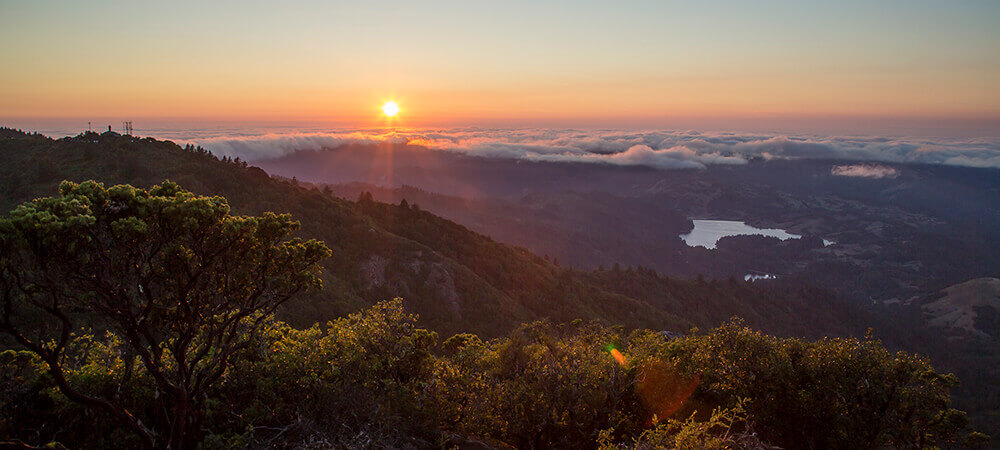 A Day of Hiking: Mt. Tamalpais or Angel Island
We couldn't decide. Although there are some really great hiking experiences in and around San Francisco, we couldn't narrow it down to one recommendation. But either of these two will be a day trip you won't forget and they're both within a short 20 mile drive from the City. Angel Island is the bigger of the islands that you see when you look out into the San Francisco Bay. It is accessible only by Ferry or private boat. Angel Island, once known as the "Ellis Island of the West" has a rich history as a cattle ranch, a military installation, a quarantine station, an immigration station and now a State Park. Evidence of all of these uses can be visited when hiking Angel Island. The biggest treat of all, however, is that the hike to the top of the Island offers stunning 360 degree views of San Francisco and the Bay area. Getting to Angel Island is an experience of its own. Ferries run from San Francisco or Tiburon. If you feel like visiting one of the charming towns of Marin County, the Tiburon Ferry is the way to do. A drive over the Golden Gate Bridge will take you to Tiburon and the Ferry leaves from the center of town. And, after a day's hike on the Island, Sam's Anchor Café is just next door as you disembark the Ferry, so you can relax with food and beverages before heading back to the City. OR…head over the Golden Gate Bridge and continue through Marin County about 15 miles to Mt. Tamalpais. There are several hiking trails up and around Mt Tamalpais offering hikes for any level of ease or difficulty. Mt Tam is also popular for picnicking, mountain and road cycling, horseback riding, and hang-gliding. The western slopes of Mt Tam descend to the Pacific Ocean at the beautiful Stinson Beach. Depending on the trail one chooses hiking Mt Tam offers incredible views of San Francisco and the Pacific Ocean, walks through dense groves of mature Redwoods and numerous mountain lakes. During your visit to San Francisco, choose a day of hiking at either or both. We guarantee it will be a highlight of your trip.
Posted September 26th, 2019
Back To Main