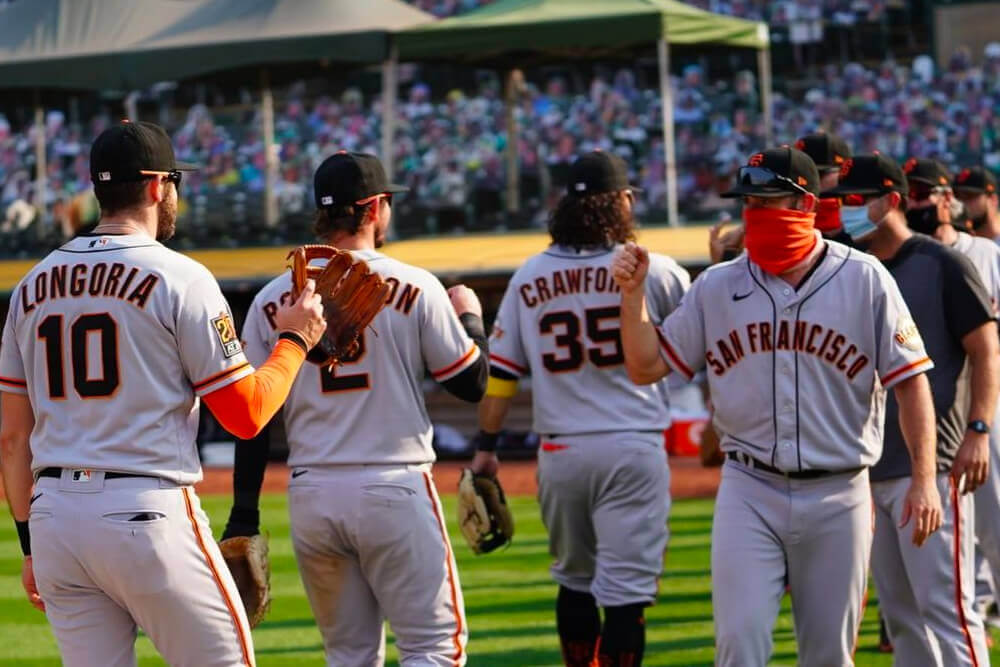 We Are Honored
Hotel VIA is a proud recipient of the San Francisco Giants' End of Season 2020 Activation Awards. In announcing their partnership activation awards this month, the Giants named a "Biggest Lifesaver Campaign" award to Hotel VIA for providing safe and clean housing to the organization during the 2020 season.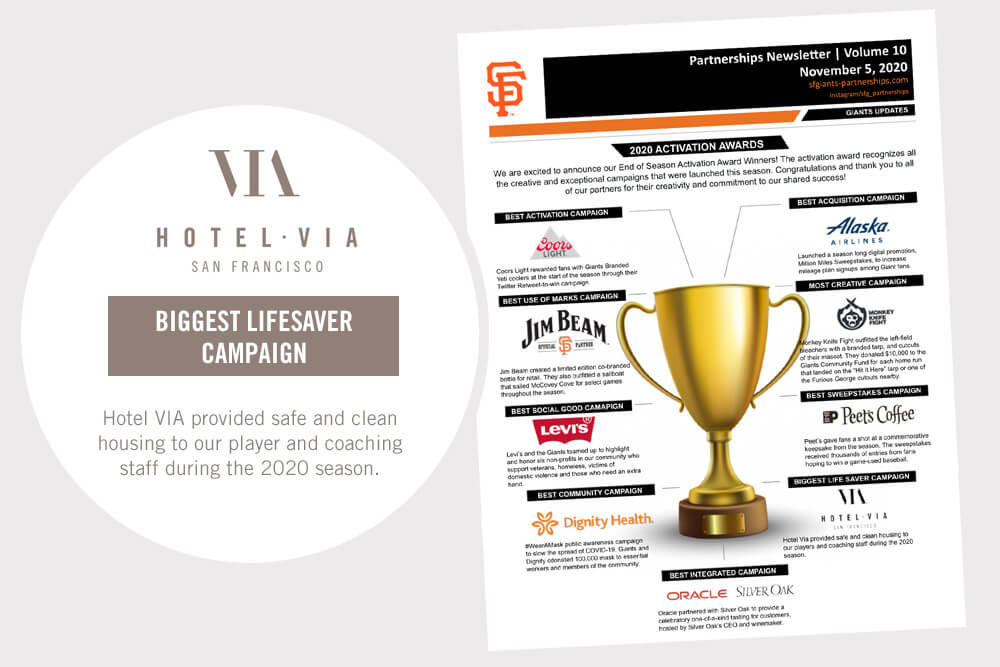 Hotel VIA was humbled to be chosen as the 2020 home for Giants players, coaches and staff after their careful review of our health and safety protocols. Combining the Giants own protocols along with the strict standards developed by Hotel VIA, we are proud to have played a role in keeping the Giants the healthiest team in the MLB this season.
You will experience these same exceptional standards for health and safety when you stay with us at Hotel VIA. Book now and take advantage of exceptional holiday rates.
Posted November 20th, 2020
Back To Main