What Makes A City Unique
hat makes a city unique? Natural resources and man-made wonders are part of it. But the real character of what makes a city unique are more nuanced. The real character of a city is it's people and the businesses they create for everyone to enjoy. These are not the big corporate chains…these are the small, personalized and uniquely wonderful businesses that both respect and reflect the city in which they thrive.
Nowhere is this unique and audacious character more exciting than in the City of San Francisco. San Francisco is a city whose small businesses define the very essence of the City by the Bay. The small restaurants have made San Francisco a world famous destination for great eating. The small theaters and museums bring exciting arts that aren't found anywhere else. The small shops are cutting edge whether in fashion or history such as the City Lights Bookstore.
Sadly, this pandemic has wreaked havoc on our wonderful small businesses and many will never survive. But San Francisco will not be San Francisco without these very unique and wonderful small business.
To save the unique character of our City, San Francisco Mayor London Breed put out a challenge for the month of May. The 30 day small business challenge urges every San Franciscan to patronize our wonderful small businesses.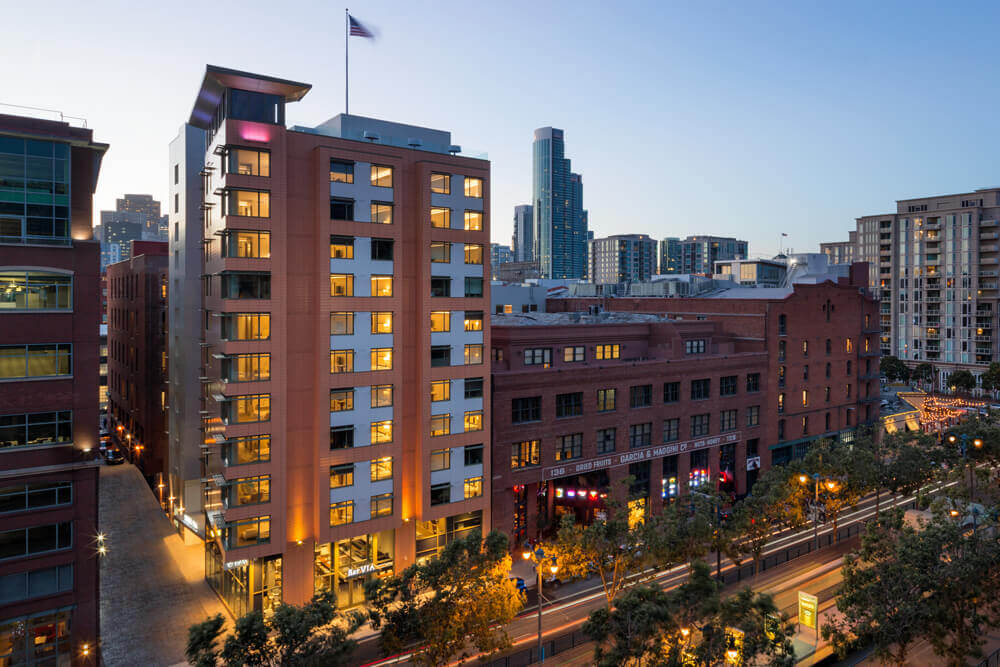 We at Hotel VIA are truly excited about this challenge and the awareness that it raises for the extra effort required to open and operate a small business. Hotel VIA is truly one of these unique small businesses.
In the shadow of every big chain hotel, Hotel VIA was conceived and built by two brothers who had never built a hotel before but wanted to bring a communal place to an emerging neighborhood which hand none. They were given a million reasons by the big chain experts why they couldn't do it. But with the same audacious spirit that defines San Francisco, they persevered and in June, 2017, they opened Hotel VIA, one of the only truly independent hotels in San Francisco. Their goal was to build something very special that would reflect this very special neighborhood. A place where people finally had somewhere to meet, somewhere to stay and somewhere to enjoy a warm and friendly environment in a neighborhood where sports, entertainment and technology collide. And, as a small Mom and Pop business, Hotel VIA would deliver all of the amenities of the finest hotels but with the very personalized service that one only finds in a small, family owned-family run, business.
The brothers were successful in creating that exact vision. Sadly, Hotel VIA was only open for two and a half years before the pandemic shut us down. It knocked us down, but not out. It killed our business, but not our spirit. It set us back, but we're determined to move forward. For these reasons we're super excited about our Mayor's small business challenge.
Hotel VIA is part of the unique small business character of San Francisco. When you come to the city, join the challenge. If you haven't stayed with us give us a try. We're small, beautiful and wonderfully located across the street from the amazing Oracle Park. Best of all, we deliver the kind of service that one only finds in the small businesses who value and appreciate every individual who chooses our business over the big guys.
Posted May 6th, 2021
Back To Main